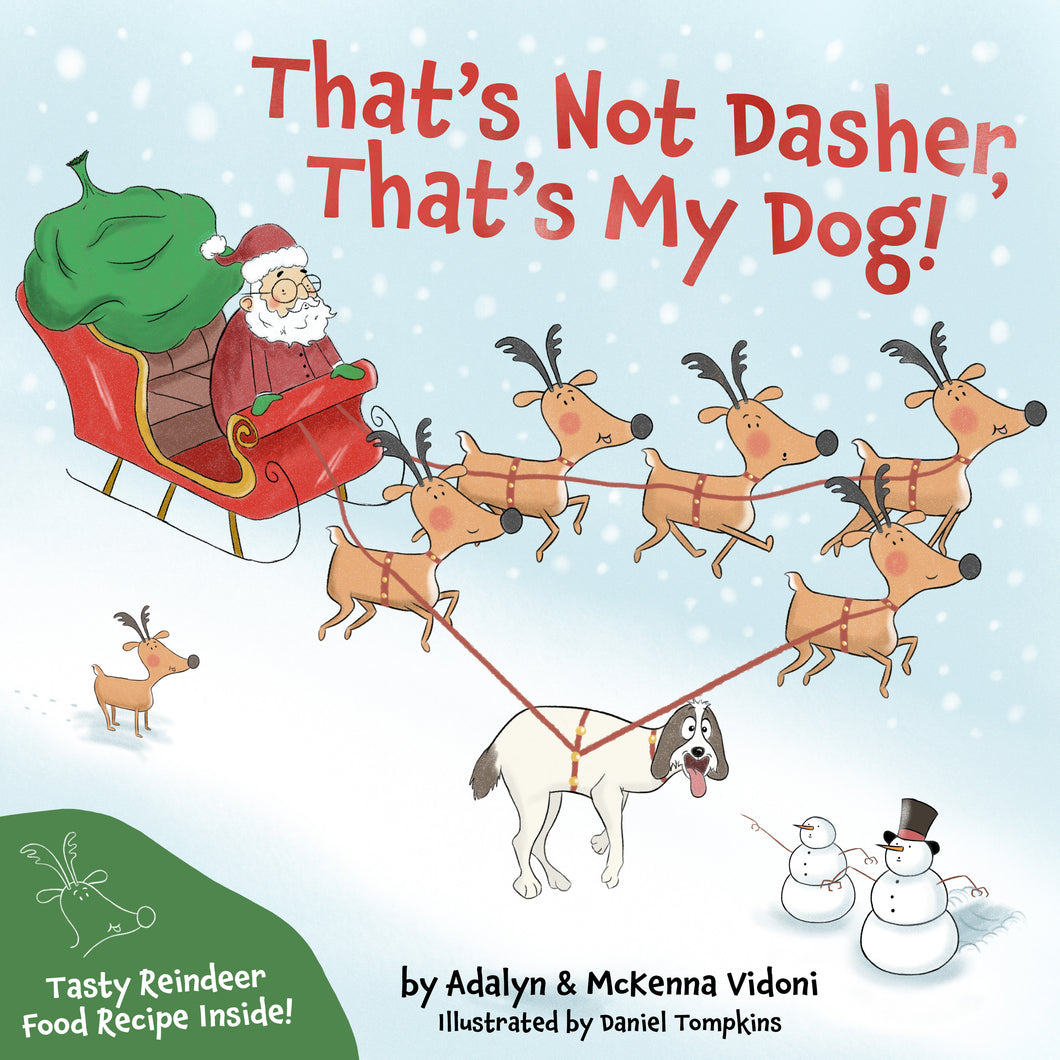 That's Not Dasher, That's My Dog! Kids Christmas Book (Fun Reindeer food recipe inside)
Regular price $14.99 Sale
Includes: Great story about a Saint Berdoodle, Family Traditions, Includes a "Reindeer Food" Recipe and you can find a gingerbread man on every page!
It also has recipe pages where you can add your own family recipes!
About: 
A funny Christmas tale that everyone in the family will enjoy.
What happens when Santa mixes up one of his reindeer with a 100 lb. Saint Berdoodle during a snowstorm on Christmas Eve? Complete craziness! That's Not Dasher, That's My Dog! is a fun Christmas Children's book for all ages to enjoy. The story is a nonstop joyride to see if Santa can get his reindeer back, so he can finish delivering presents. The book teaches the importance of family traditions and also includes a really tasty "reindeer food" recipe inside!.