I'm not sure about you, but I absolutely adore connecting with fellow doodle owners! Whether I'm at a dog-friendly store or simply taking a leisurely stroll, I always make an effort to stop and exchange greetings. Our shared affection for doodles is a wonderful common ground that unites us.
Guess who else shares our deep love for doodles? Well, it turns out that quite a few celebrities do! Let's take a closer look at 24 well-known celebrity doodle enthusiasts and the furry companions they hold dear.
Jennifer Aniston's Affection for Dogs
It appears that Jennifer Aniston's love for dogs extends beyond her on-screen portrayal in "Marley & Me." In fact, she's a genuine dog enthusiast! Take a look at this heartwarming photo of her alongside her beloved Goldendoodle, Norman. Interestingly, it seems that Norman had some reservations about her former boyfriend, John Mayer. Given that things didn't work out between them, perhaps Jennifer should have heeded Norman's discerning judgment!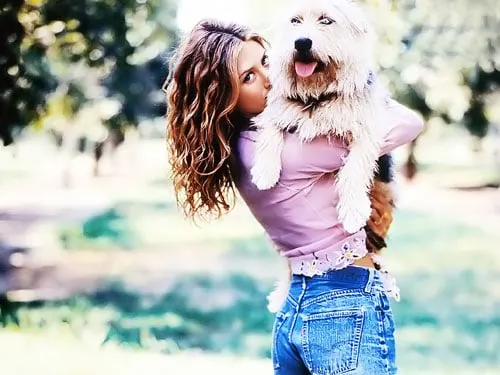 Tiger Woods' Canine Companions
Tiger Woods is undeniably one of the world's most legendary golfers, and it turns out he has excellent taste when it comes to choosing his furry companions too! In this delightful photo, you can spot Tiger posing with his children, surrounded by three lovable dogs. On the far left is Yogi, an all-white, fluffy Labradoodle.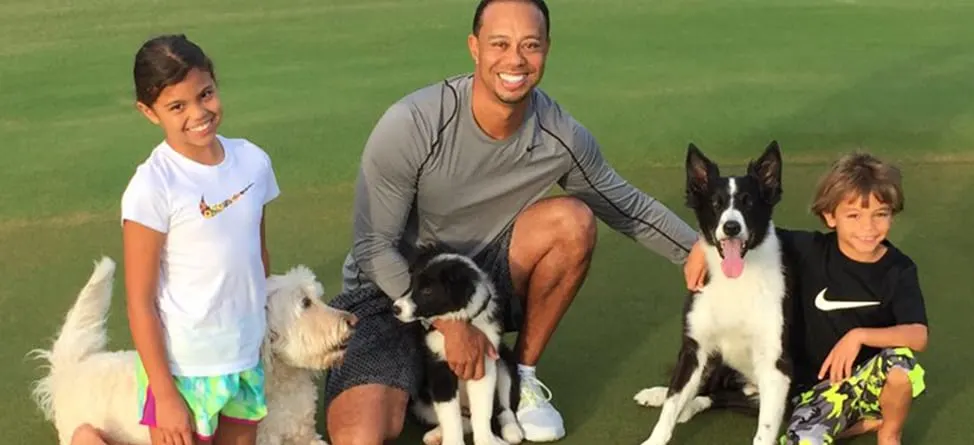 Harry Styles and His Canine Companion
While some men might hesitate to embrace miniature doodle breeds, worried that they might come off as too petite, cute, or fluffy to be considered "cool," Harry Styles boldly defies such stereotypes. He takes immense pride in introducing us to his cherished friend, Colin the Cockapoo. Below, you can take a look at the Instagram photo he shared, featuring Colin alongside his coffee mug. Now, that's a message we can wholeheartedly support!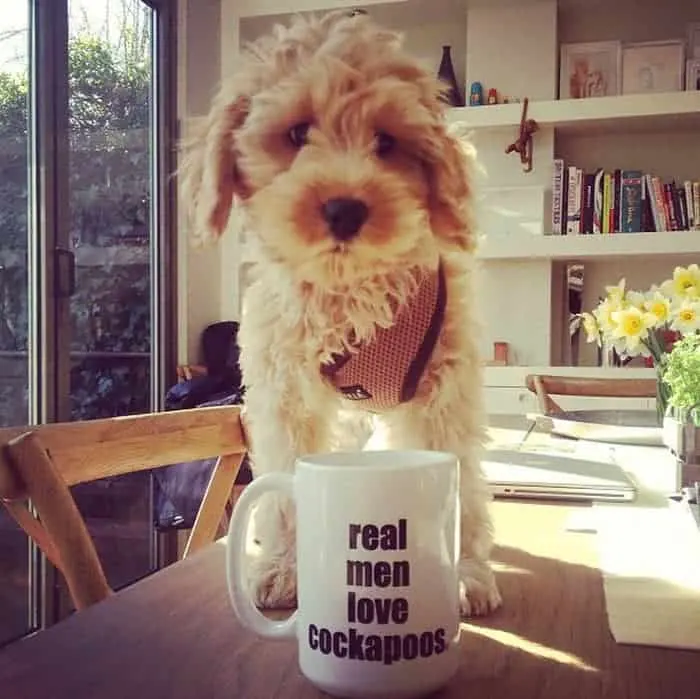 Miley Cyrus and Her Canine Companion
During the height of her "Hannah Montana" era, Miley was often spotted strolling around the set with her cherished Maltipoo, Sophie. As fate would have it, Sophie was a special birthday gift from her parents when she turned 16. Now, that's what you call a truly sweet and unforgettable Sweet 16 present!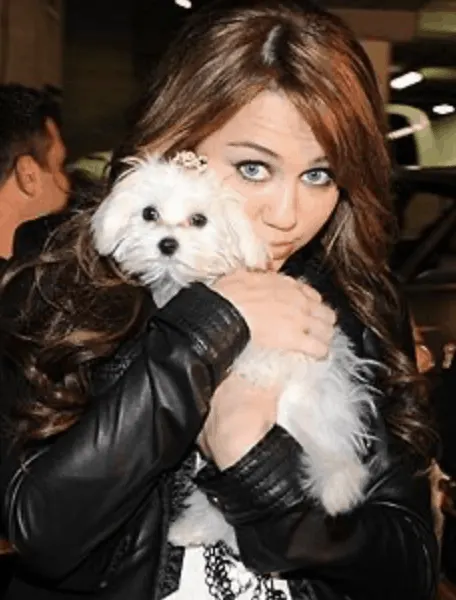 Christie Brinkley and Her Canine Companions
The supermodel in her mid-60s attributes her youthful appearance to a rather delightful secret—her dogs! According to Christie Brinkley, her furry friends are the key to staying active and feeling young. She shared with People Magazine, "My dogs keep me active and make me feel youthful. They often come to me, ready to take me on a walk or a jog. They are my personal trainers." In her pack of companions, you'll find a Labradoodle named "Maple Sugar" and a lovable mixed-breed rescue pup named Chester.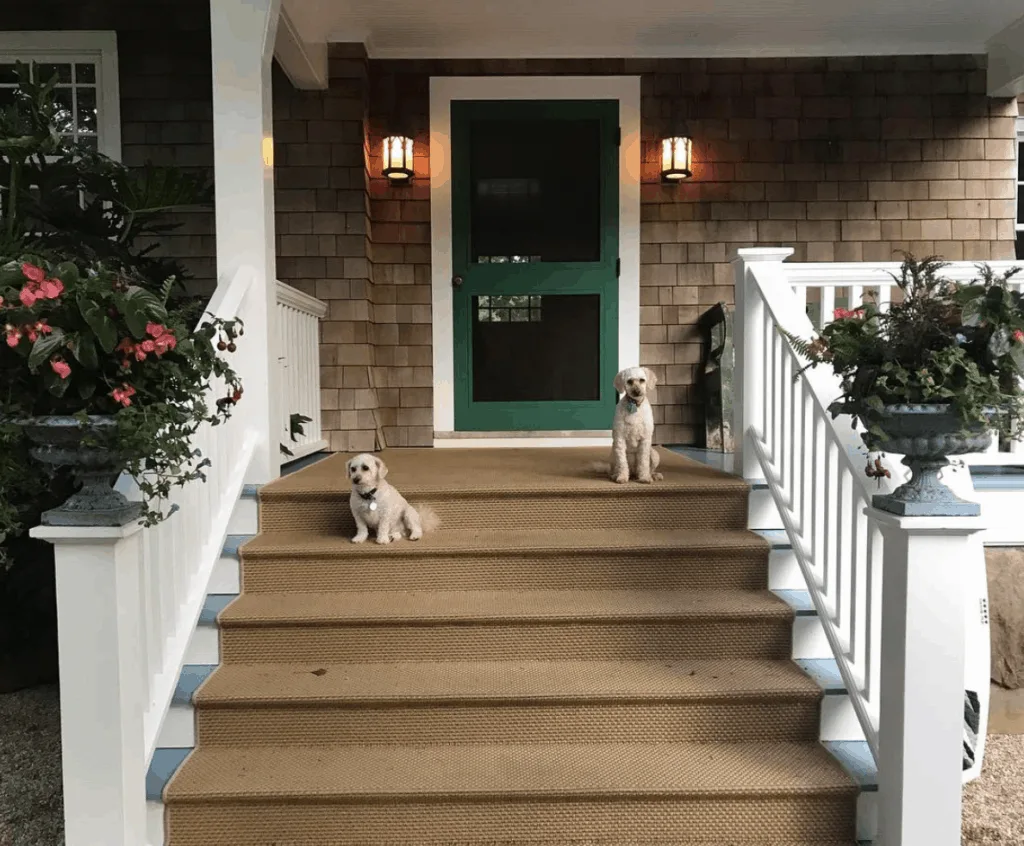 Barbara Eden and Her Canine Companion
Renowned for her iconic role in the sitcom "I Dream of Jeannie," Barbara Eden's affection for her character extended to her four-legged friend. She named her real-life Labradoodle "Jin-Jin" after the invisible pooch her character had on the show. The story behind Jin-Jin's breed is just as charming as his name—reportedly, Barbara's husband had a preference for Labradors, while she leaned towards Poodles. The Labradoodle, a mix of the two, became the perfect compromise!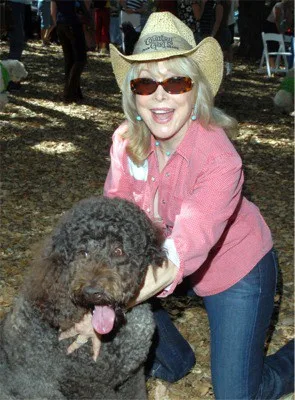 Henry Winkler's Canine Companions
While Henry Winkler may forever be etched in our memories as "The Fonz" from the iconic sitcom "Happy Days" in the '70s and '80s, he's not just limited to the screen. These days, he divides his time between his acting career and quality moments at home with his two furry friends. Meet Sadie, his loyal Labradoodle, and the newest addition to the family, Maisie. Although we're not entirely sure of Maisie's breed, she bears a striking resemblance to a Labradoodle!
But the love for doodles doesn't stop with Henry. It seems to be a family affair, as his daughter also shares his passion for these delightful dogs. She has a charming Goldendoodle, a pup that Henry often finds himself happily dog-sitting!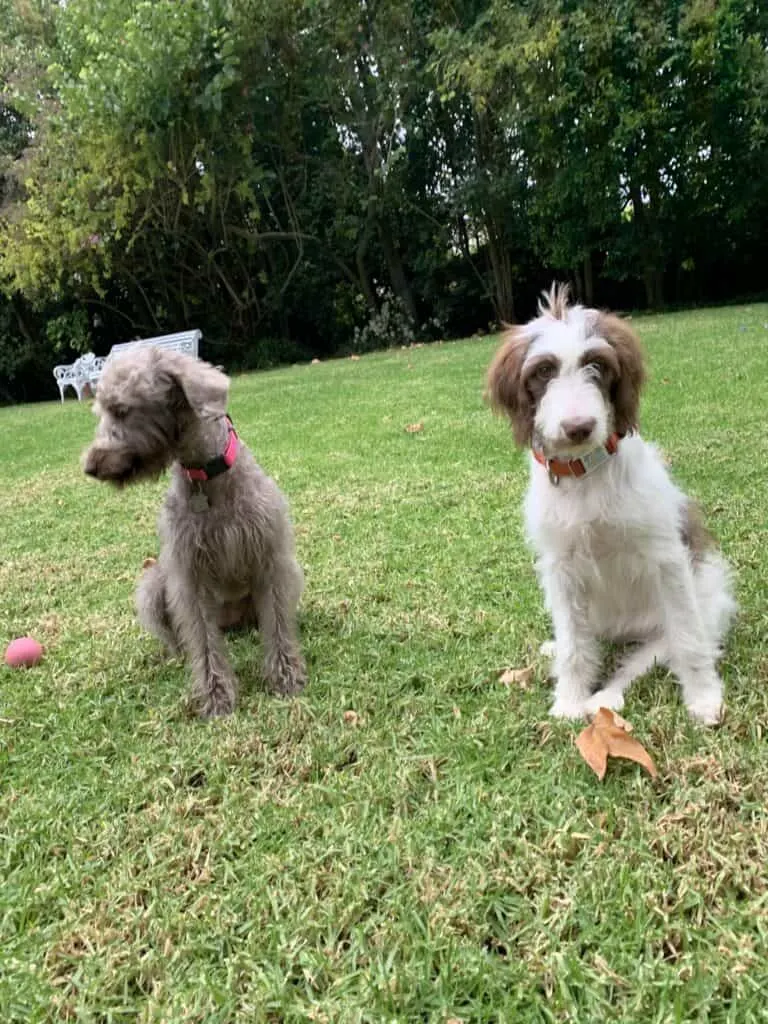 #1. Halloween Book For Kids with Doodles                                                                                                                                                                    
Neil Young and His Beloved Canine Companion
The renowned singer-songwriter had an enduring affection for his loyal Labradoodle, affectionately named Carl. However, time marches on, and Carl has since crossed the rainbow bridge, reaching the ripe old age of 14. In the poignant words of Neil Young, from his song "Old King," "that ol' hound dog sure meant a lot to me."
Blake Lively and Her Canine Companion
In this charming snapshot, we find Blake Lively with her endearing, petite Maltipoo pup. The cuteness factor is off the charts, making you wonder if you'd like one just like it, right? Well, be ready to open your wallet wide because it turns out that when breeders discover that a celebrity has adopted one of their dogs, the price tag for puppies related to the celebrity's furry friend can soar to as much as $65,000. It's enough to make you appreciate the price of even an "average Joe" doodle!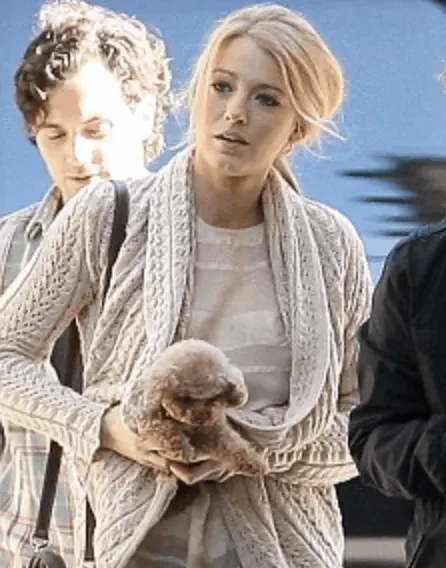 John Travolta and His Canine Companions
The Travolta clan has a deep affection for their Goldendoodle puppies, but it seems that they're not quite as enamored with the puppy training process! Their two adorable pups, Audi and Charlie, were enrolled in a rigorous four-week "puppy boot camp" to master essential commands before becoming part of John and his family's household. With a price tag of $2,200 for this specialized training, one can only hope it spared them a few unexpected accidents around the house!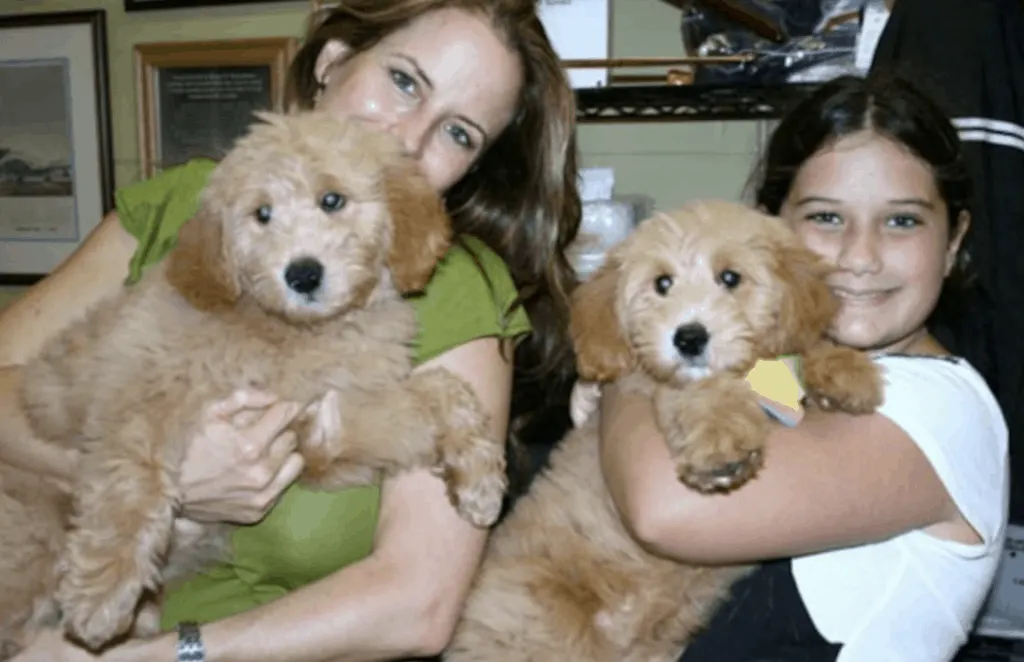 Usher and His Cherished Goldendoodle, Scarlett
Usher's heartwarming connection with his Goldendoodle, Scarlett, has a unique beginning. Rather than adopting her from a rescue shelter or purchasing her from a traditional breeder, Usher acquired Scarlett through a charity auction. She has become an integral part of his family, accompanying him even on the road. Usher told People Magazine, "She's my constant companion on the road, man. Through some of my toughest moments, she's always there by my side." Their undeniable bond shines through in this adorable photo!
Kenny Chesney and His Beloved Doodle, Pancho
The love for doodles knows no bounds, even transcending music genres. Country music superstar Kenny Chesney shares a profound connection with his Goldendoodle, Pancho. Pancho isn't just a pet; he's a part of the touring team and even takes a star turn in some of Kenny's music videos!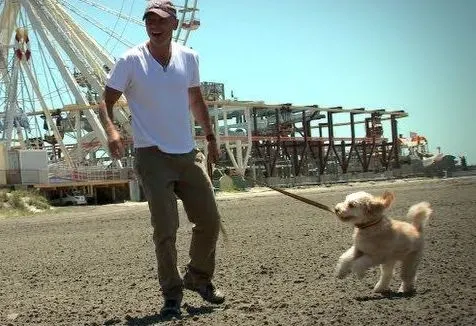 So the question is, Does Taylor Swift own a Doodle?
We can't confirm that she does, but rumor has it...Taylor has two Scottish Fold cats named Meredith Grey and Olivia Benson. She also has a Ragdoll cat named Benjamin Button. Who knows if she will own one at some point. We will keep you posted!